Learn how to develop new powerful habits, shift your mindset, practice mindfulness, and engage in energy work in order to bring your life experiences into alignment!
Free Live Workshops Monday - Friday at 7PM Eastern on Instagram @hiyeralignment
"Before the workshops I was angry and sad a lot, now I abide in peace and look for it despite my circumstances"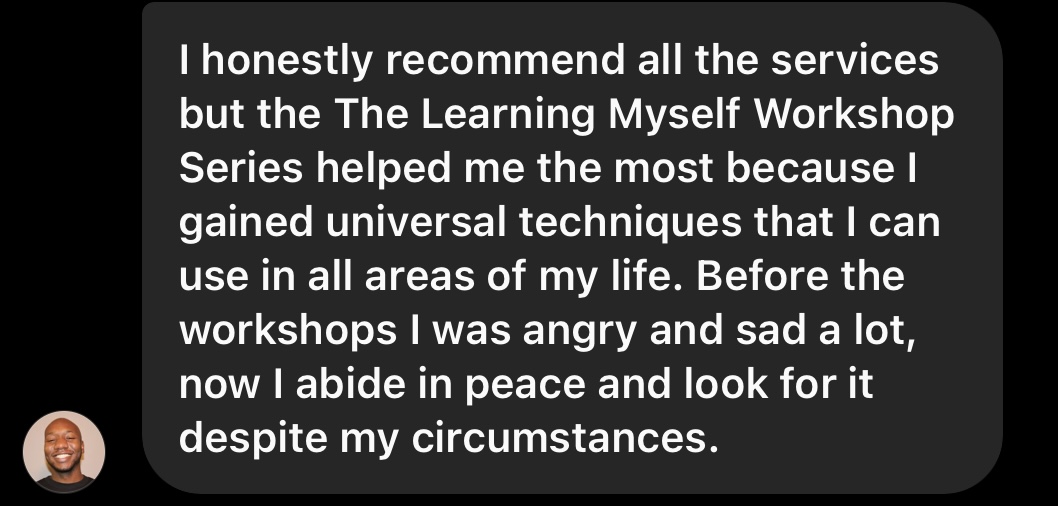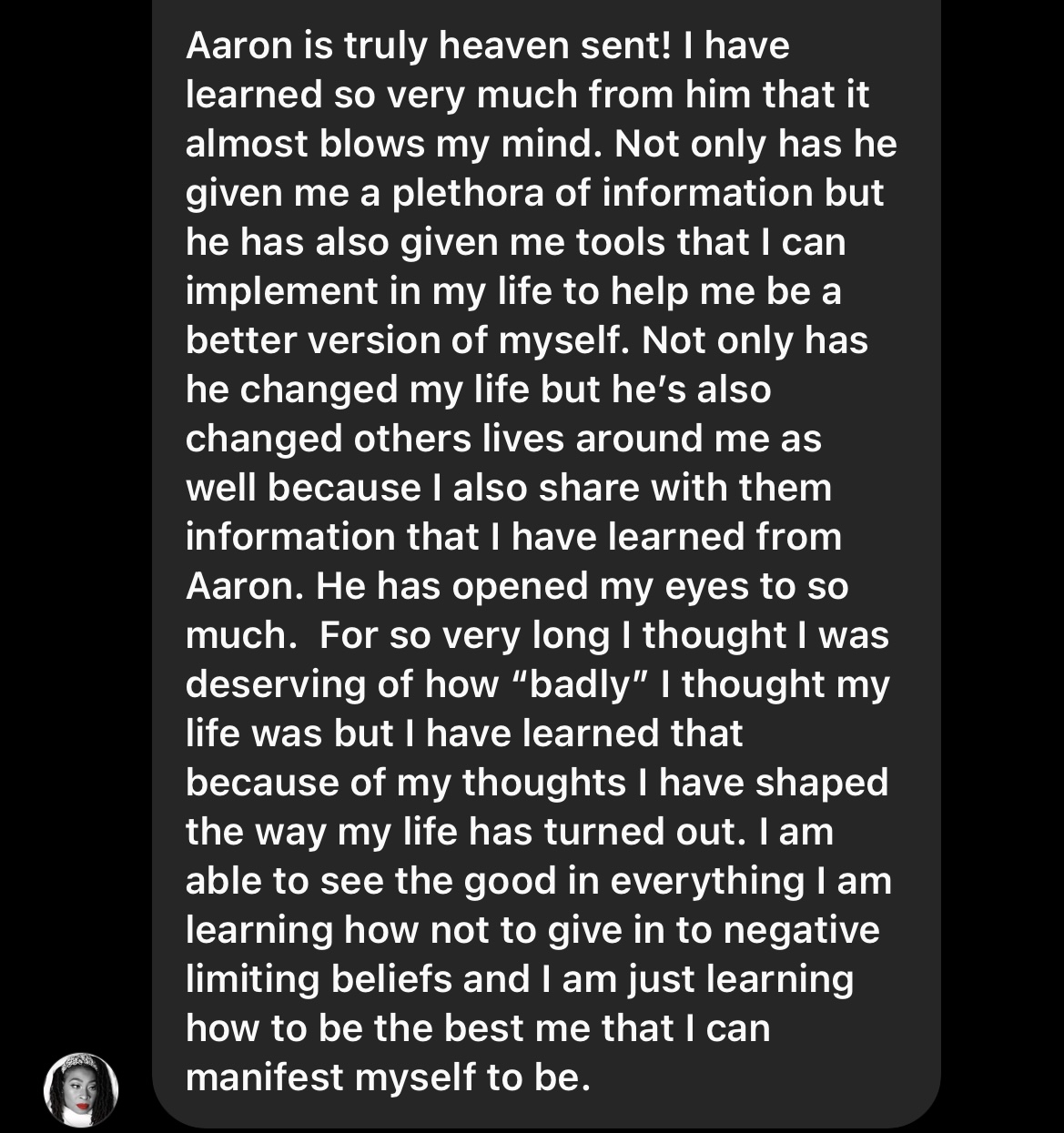 Shift Your Mindset About Life
"He has opened my eyes to so much. For so very long I thought I was deserving of how 'badly' I thought my life was, but I have learned that because of my thoughts I have shaped the way my life has turned out' "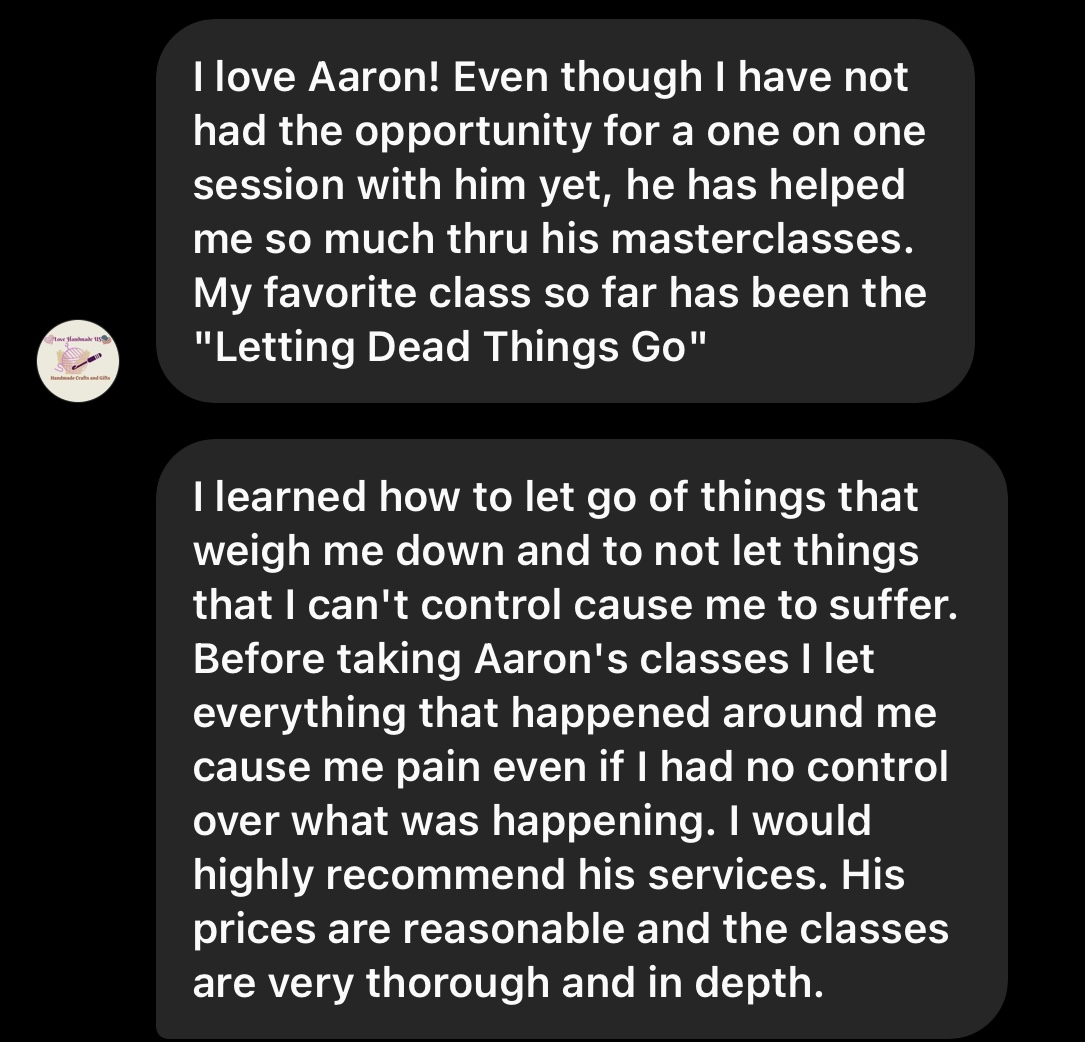 Let Go of What Has Weighed You Down
"I learned how to let go of things that weigh me down and to not let things that I can't control cause me to suffer."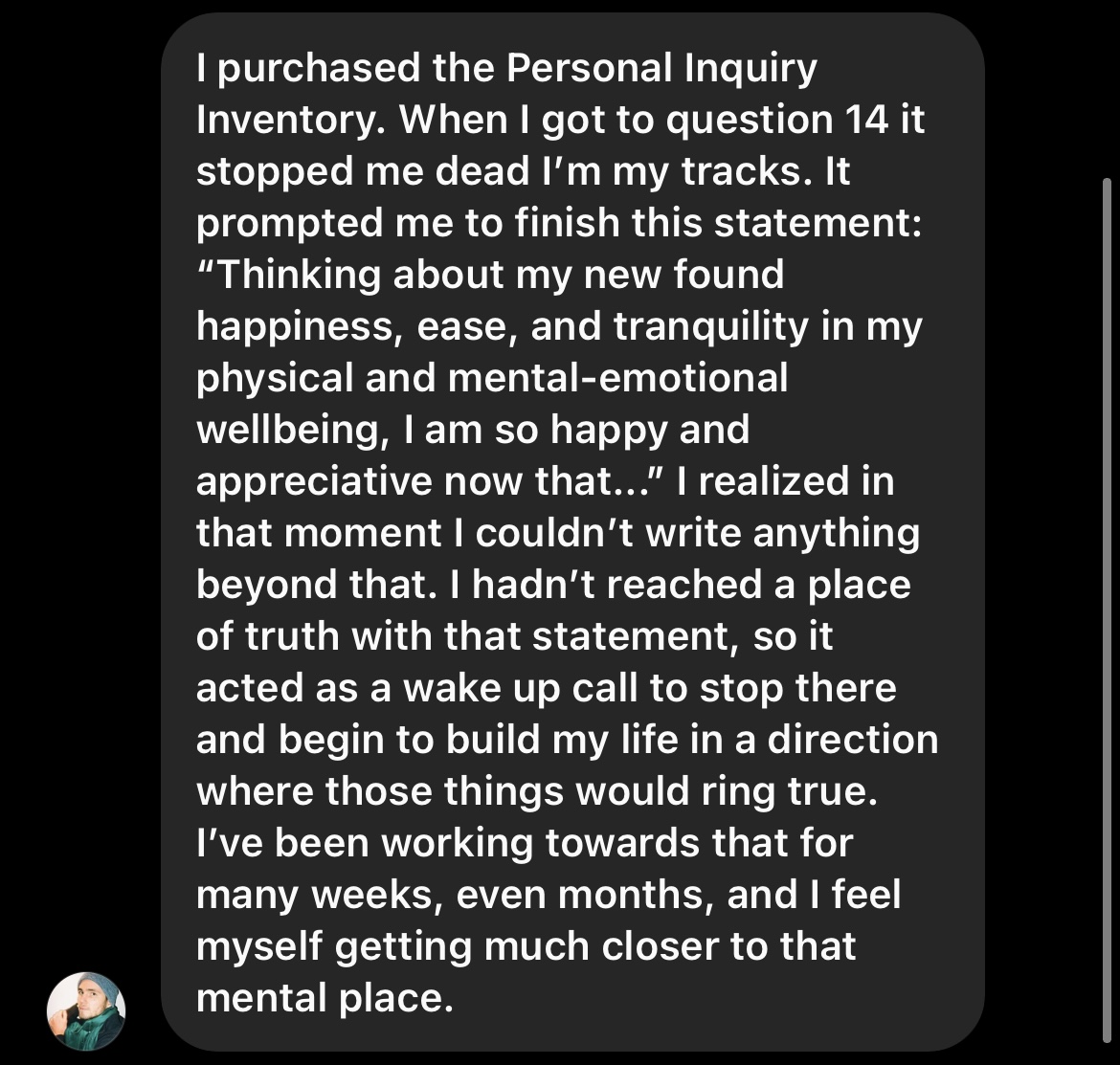 Personal Inquiry for Self Development
"When I got to question 14 it stopped me dead in my tracks. It prompted me to finish this statement: 'Thinking about my new found happiness, ease, and tranquility in my physical and mental-emotional wellbeing, I am so happy and appreciate now that...' "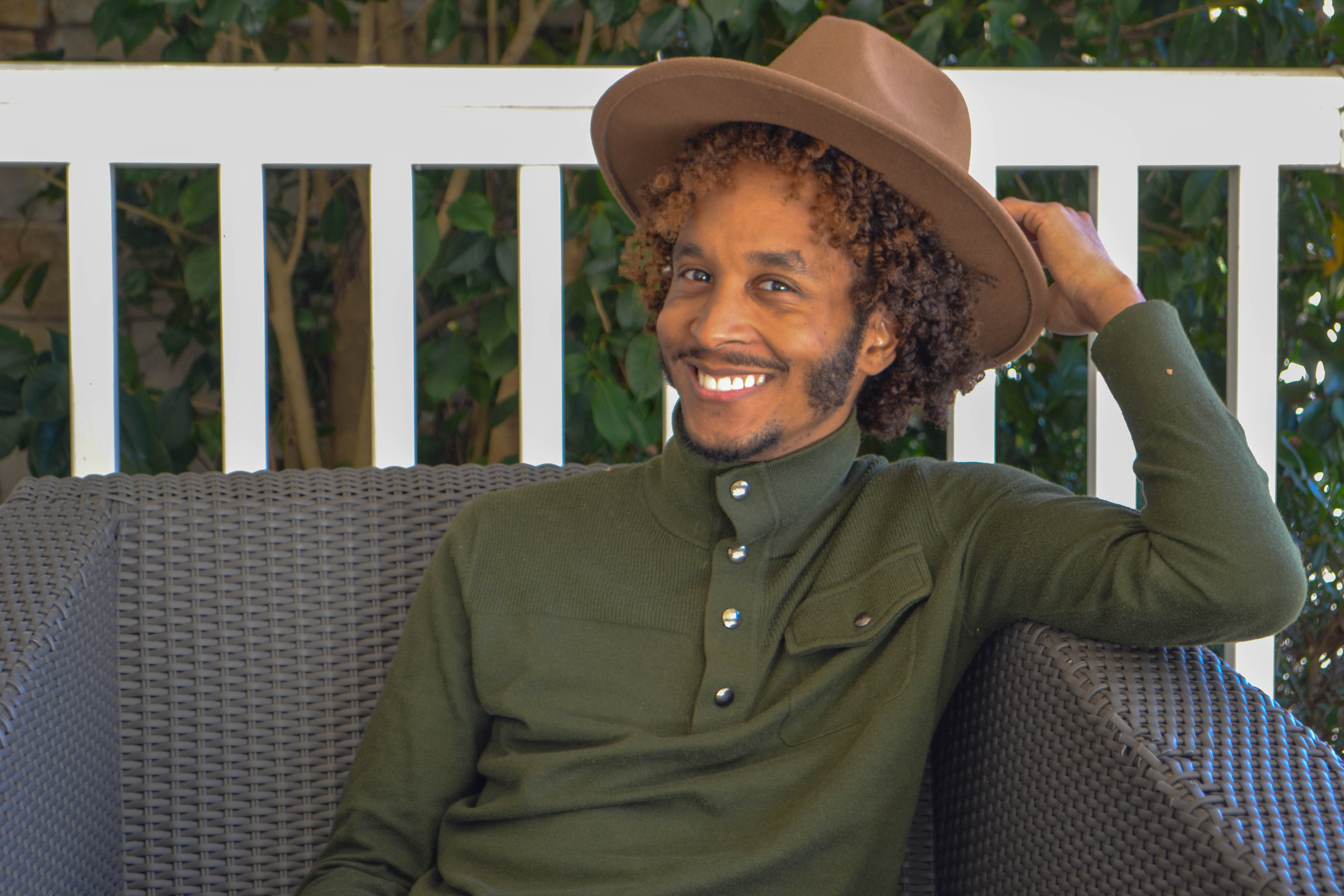 Hello! I'm Aaron and Welcome to HIYERAlignment
I am a Certified Life Coach, Mindfulness and Meditation Practicioner, and Mindset Guru!
I am here to help you create a positive shift and transformation in your life by helping you to develop a new mindset that supports your ultimate wellbeing, create powerful habits that are in alignment with your vision of your best life, and learn how to achieve your goals!
Featured Products
Featured Courses, Classes, and Masterclasses. Each comes with recorded videos as well as a companion workbook. The companion workbooks are fillable PDFs with journaling prompts, exercises, activities, reading material, and links to external resources.
Check your inbox to confirm your subscription